My next show will be at the College of Hip Hop Knowledge Thursday, Nov. 3 at Teller's in Austin, Tx! I will be performing alongside a ton of local talent from the Austin and Central Texas area.
Click the link below to purchase tickets!!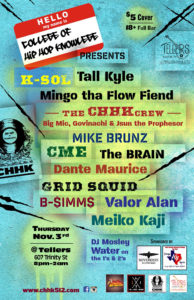 You can RSVP at the event below!!